Although hotel occupancy in the world has started to slowly increase—as the World Tourism Organization recently stated—tourists' trust in Medellín shows a rapid growth. In August, for example, this Colombian city had a much higher hotel occupancy level than the country's average (48.1% for Colombia versus 60.7% for Medellín). Considering that 45% of guests were foreign visitors, it can be said that international tourism finds an increasingly attractive destination in Medellín.
The effort of Medellín to offer differential hospitality experiences is appreciated by tourists, as shown by the growing behavior of hotel occupancy in the city, which reached 65,2% in September this year, only 1.6 less percentage points than what was reported in 2019 before the pandemic.
More than 300 hotels and more than 15,000 rooms make the hotel offer in Medellín as assorted as the very city's tourist offer. The combination of these two factors results in an exceptional holiday destination that guarantees a comfortable and accessible stay full of surprising experiences around the tourist attributes of Medellín and its different hotel areas.
In all its corners, this neighborhood is home to the best of Medellín: gastronomy, entertainment, fashion, shopping, creativity, art, and nightlife. The holiday, gastronomic, and hotel epicenters of El Poblado and Medellín include sectors such as Provenza and Vía Primavera or Astorga and Milla de Oro, which stem from the neighborhood's main streets, Calle 10 and Avenida El Poblado. Also, these are areas where the largest corporate hotel chains have historically settled.
The leisure hotel industry in El Poblado, which has had significant growth in recent years, seeks to offer visitors different lodging alternatives in which creativity, design, and architecture have become the most relevant factors to these new vacation proposals of the city, which have strengthened and complemented even after the pandemic.
Hotels and hostels coexist in the same neighborhood, focusing on different market niches according to the variety of interests, behaviors, and origin of travelers. Hotels such as 23 Hotel, Elcielo Hotel & Restaurant, Masaya, The Somos, Click Clack, Quinta Ladera, or Patio del Mundo are part of the long list of hotel references with a holiday spirit in this area.
"Segmenting travelers favors the hotel industry and the guests; all tourists are welcome in both hotels and hostels, but the approach of each one—taking into account the different profiles of travelers—allows visitors to choose the type of experience they want to live. This opens a wide variety of possibilities to travel, enjoy, and learn about Medelllín," says Natalia Cobo, coordinator of the Medellín Hostel Network and owner of the hostel Tamarindo.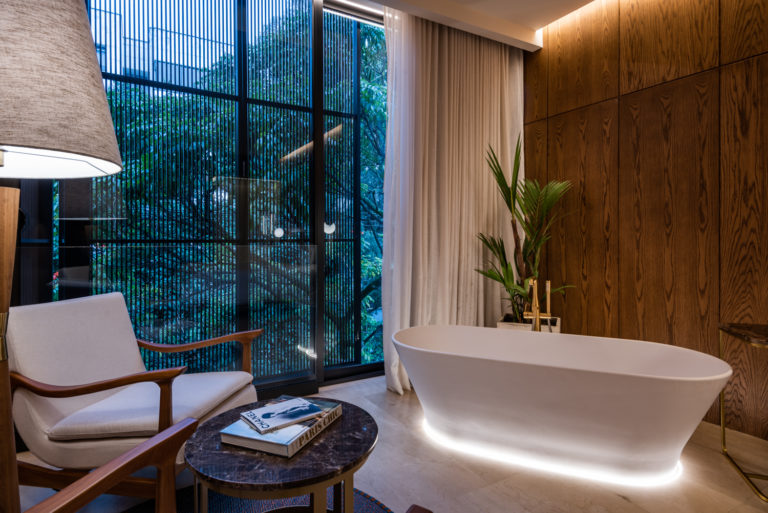 With a central location, Laureles and Estadio, two of the most traditional neighborhoods in the city, have a robust daytime and nightlife. Local design shops are located along Avenida Jardín and Avenida Nutibara, besides innovative or traditional gastronomic options created in delightful restaurants. Avenida 33, backbone of this area, is the epicenter of the nightlife and fun in these neighborhoods: miles of bars and clubs promise the best nights of music and entertainment. The Atanasio Girardot Sports Complex takes center stage in the neighborhood Estadio, since it is the city's largest sports venue.
The growing hotel industry in the area stands out for its multiple proposals addressed to every type of travelers: short or long stays, calm or fun, high or low budget. Hotels such as Indie or Cavalta have creative offers with trend setting and innovative designs and assure pleasant stays while guests enjoy the best of Medellín.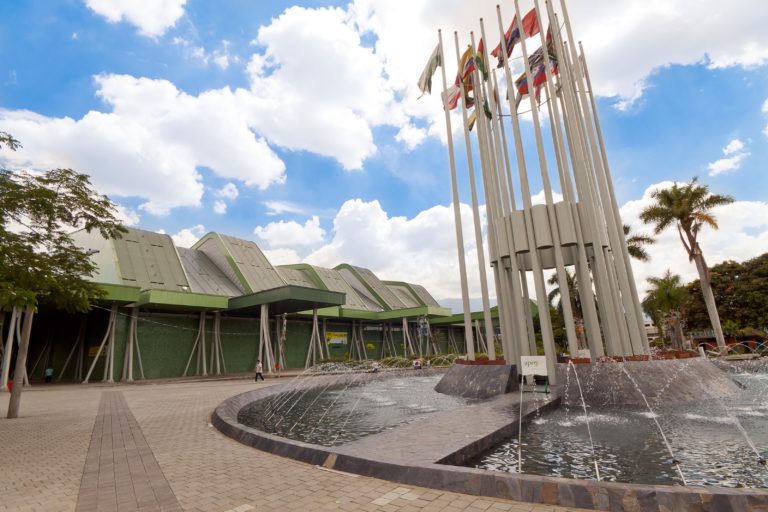 The heart of Medellín beats to the rhythm of its citizens' day-to-day movement. In this place, the entire city converges: its society and its culture, but also the history, art, and heritage of its past three hundred years. From the churches and plazas of the 18th century to the houses, palaces, and castles located in the neighborhood Prado Centro, built in different architectural styles, as well as the imposing and eclectic constructions of the first half of the 20th century, such as the National Palace—today an important shopping mall—the Culture Palace, and the Museum of Antioquia. Today this heritage is intermingled with the avant-garde art of Medellín: in short walks, it is possible to appreciate, for example, the world's largest collection by master Fernando Botero or an open-air graffiti gallery along Calle Ayacucho.
The Nutibara Hotel, opened in 1945 and built in Californian style, was the first five-star hotel in the city and today is a historical icon of it. In its spaces, rooms, terraces, and even in its wine cellar, you can complement the experience of living this city that is historical, but also modern and current, everything in the downtown area.
"By visiting downtown, you get to know all those attractions that are gaining more and more strength as they are the major landmarks of the city's history. Medellín's tourism sectors have enormous potential, and they reveal different facets of the city, even the unknown ones," says Sandra Restrepo González, executive director at Cotelco Antioquia (Hotel and Tourism Association).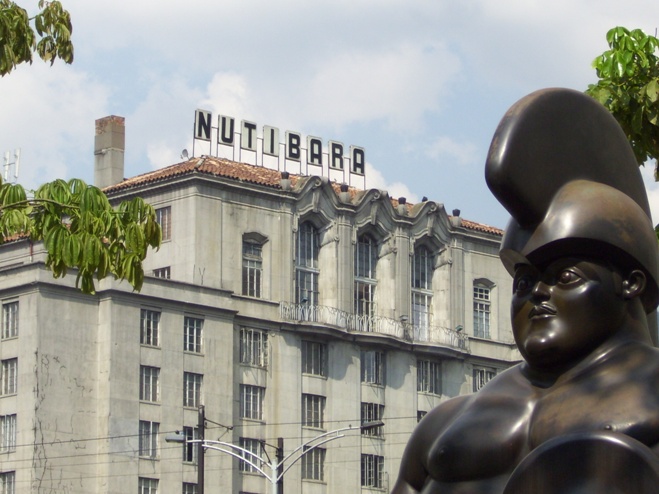 Digital nomads, those remote workers who use digital tools to carry out their work, are increasingly adopting different places in the world to make them their homes. This is an important segment that many hotels and hostels in the city are targeting, offering benefits and amenities for long stays, while perfecting the most important aspects to ensure a pleasant stay in Medellín: coworking spaces and efficient Internet connections, combined with experiences for leisure and free time.
"Medellín has become an epicenter for digital nomads because of the amenities it offers to those who come to work from virtuality. Co-living spaces, an integrated transport system that connects the entire city, and an ideal weather all year round are just some of the attractions that make the city a second home for those seeking new horizons," says Ledys López Zapata, Under-Secretary of Tourism at the Medellín Mayor's Office.
Medellín is waiting for you to live memorable experiences that will remain in your heart; Medellín is ready to become your second home. The city's hotels and hostels will guarantee the best of stays, while you discover an innovative, artistic, and transforming city. For more information, please visit www.bureaumedellin.com or email us at yospina@bureaumedellin.com.