Medellín has many reasons to be elected by tourists. These are just some of them!
Medellín was chosen as "best urban revitalization destination" by Lonely Planet, through its Best in Travel 2021 award, which seeks to encourage its readers to travel responsibly. This recognition praises Medellín for its transformation and progressivity. The city received this award in the Communities category for being one of the most innovative cities in the world, thanks to the revitalization driven by art as agent of transformation. 
The World Travel Awards, commonly known as the "Oscars of Tourism," chose Medellín as "South America's Leading City Break Destination 2020." This award recognizes the city is as a leading destination for "speedy visits," a kind of tourism particularly practiced by European and North American tourists.
Medellín is Colombia's second most competitive city in terms of tourism. According to the Regional Tourist Competitiveness Index (ICTRC, as per its acronym in Spanish), Medellín ranked second in the list of capital cities of Colombia. The assessment for 2020 is being conducted for 32 departments, including the capital district of Bogotá; 23 capital cities of departments; and 103 municipalities with tourist spirit.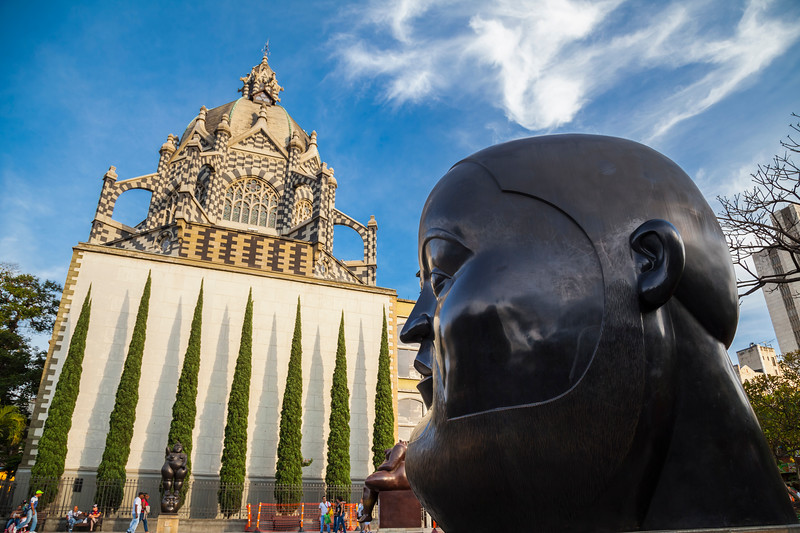 2021 is the "Botero Year," a declaration made by the city to honor the life and work of Fernando Botero, the most important living artist in Latin America. This means that the city's cultural events, such as the Christmas lighting, the Book Festival, and the Flowers Festival, will revolve around the artist's work. This purpose of decorating the city with the artist's works is also a way of paying tribute to art and culture as the driving forces behind the transformation that Medellín has experienced in recent decades.
New hotels are opening in the city, which is a sign of its growing popularity among tourists. All of them have implemented biosecurity measures to offer safe experiences in spaces connected with culture, art, and nature and designed for interaction. We highlight, for example: