According to 2020 Traveler Trends of Tripadvisor even before distancing measures derived by  COVID-19, massive tourism was in decline.
Based on their booking statistics, the most important travel website in the world concludes that in the past few years the desire of the tourists to live experiences as if they were locals, with high immersion and commitment, has been increasing.
Some experiences can be carried out through types of tourism that can be considered alternative, such as Community Tourism, which consists of the tourism services offered by an organized community, which participates, benefits, and involves itself in various links of the productive chain.
See here  how Medellín is a model city for its strategy to confront COVID-19.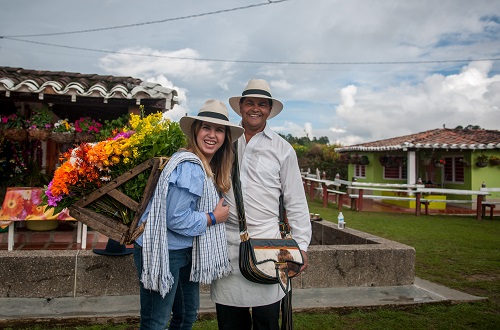 Community Tourism, one of the biggest trends that trace the post COVID-19 path
Currently, due to the lockdown because of Covid-19, different trends point out to the fact that soon the tourism reactivation will be mainly through domestic tourism and road trips that do not involve long distances, in which nature, outdoor places, and the recognition of one's territory will be protagonists.
These trends support Community Tourism, which appeals to travelers who give importance to local culture and local traditions such as gastronomy, folklore, and other cultural manifestations, developed in destinations that promote that through their communities, there is an offer that prioritizes and strengthens the local identity and culture.
According to Diana Malagón, Tourism and Hospitality Administrator, specialized on Planning and Destination Management and expert in Community Tourism, one of the main aspects of this type of tourism is the use of the environmental advantages, from its natural resources or attractions that achieve the creations of experiences, micro experiences, or authentic narratives that allow being enjoyed by the tourist or visitors responsibly and sustainably.
"Community-based tourism has become a vehicle for the eradication of poverty, the generation of equality and opportunities for rural areas, generating employment for the most vulnerable,» says Diana Malagón.
From municipal dump to flower garden: examples of Community Tourism in Medellin
In Aranjuez (northeast of the city), in Moravia neighborhood there is a community traditionally formed by migrant families that built their houses in the old municipal dump, now transformed into one of the biggest flower gardens of the city.
In the neighborhood, Community Tourism was conceived as a responsible and sustainable strategy for the community to carry out several social projects that are developed there.
According to Ángela María Holguín Ramírez, co-creator of the Community Tourism proposal Moravia Tours, for example in the neighborhood streets, it is possible to distinguish foreigners who live there and who through volunteer work, lead activities coordinated by the Moravia Cultural Center. These extend to teaching children and youngsters languages such as English and German, to giving photography classes, yoga or healthy eating.
Community Tourism in small groups
According to the World Tourism Organization UNWTO in a study conducted to highlight the importance of Cultural Tourism in the times we are living today by COVID-19, it is considered how traditionally the success of a destination was measured by statistics of its number of visitors. This paradigm will be left behind now that the visitors will prefer to do tourism in small groups in which they can not only have a bigger control of the physical distance between people, but also where it will be easier to interact with each other and with the communities that host them.
According to Juan Pablo Londoño Arboleda, Commercial and Operational Director of the company "Turismo en Medellin" from the traveler's perspective, the experiences of Community Tourism in small groups allow the interaction with the people who live in the different territories through, for example, their way of living, of telling their own stories and to interact with each other. This follows inevitably to a higher level of involvement between visitors and the community and makes the experiences much more authentic.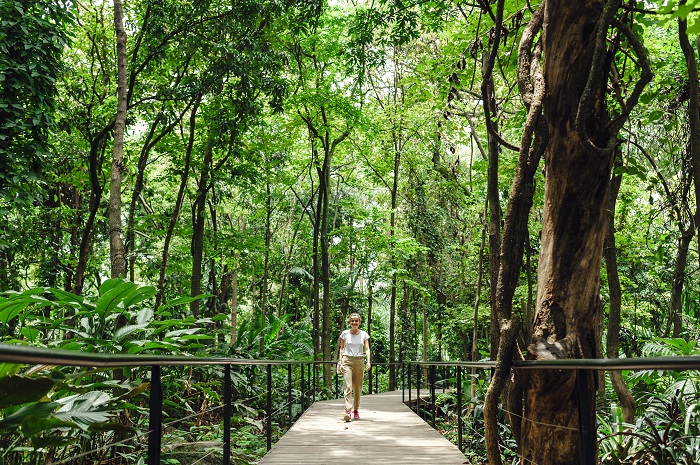 Tourism cares, the Community Tourism most important event of the world reaches Medellin
Medellin will be the host of Tourism Cares, which will take place in the city on February 7th to 11th 2021, and will provide its participants with tools and resources for the travel industry to have a positive social, environmental, and economic impact around the world.
Is exciting to think about all the opportunities and strengths that Medellin and Antioquia have as destinations in a time where all trends are appealing to green destinations, in which sustainability and infrastructure allow more intimate, interactive, and responsible with environment tourism.
See here more about Medellin, its natural tours and fairs that represent the traditions and customs of this city.