Visiting Medellín, a city with creative and textile vocation, is a great experience. When it comes to fashion, the city has a unique shopping offer that cannot be compared to other destinations in Latin America. The options range from boutique stores, local design shops, and international brand retailers to large shopping centers, outlets, and wholesale suppliers. For this reason, markets such as the United States, Ecuador, Peru, El Salvador, and Guatemala have chosen us as their major supplier of fashion, clothing, and textiles.
During most of the 20th century, textile companies transformed Medellín into the industrial capital of the country and, as a result, it is today recognized as the fashion capital of Colombia. The city is an unrivaled tourist destination in terms of shopping, creativity, fashion, and textiles—sectors that complement its gastronomy, luxury, culture, nature, and fun.
Medellín's unique style makes it a well-known and ideal destination for shopping and fashion in the country and the continent. Underwear, swimwear, accessories, denim, makeup, as well as leather goods and footwear, are part of the diverse offer of the second most important city in Colombia. This explains why Medellín's creative sector is recognized nationally and internationally: for the quality and innovation of its products and designs. An increasing number of local designers are making their way in the markets of the country and the world, thanks to the city's recognition as a fashion epicenter.
The strategies developed by the city administration are part of Medellín's success as a shopping and fashion destination. Currently, the Secretariat of Economic Development and its Under-Secretariat of Tourism, in alliance with Inexmoda—the entity in charge of positioning the actors of the fashion system and organizing the Colombiatex and Colombiamoda fairs—are working on the consolidation of a shopping, design, and fashion tourism product in Medellín that seeks to strengthen the industry through tourism.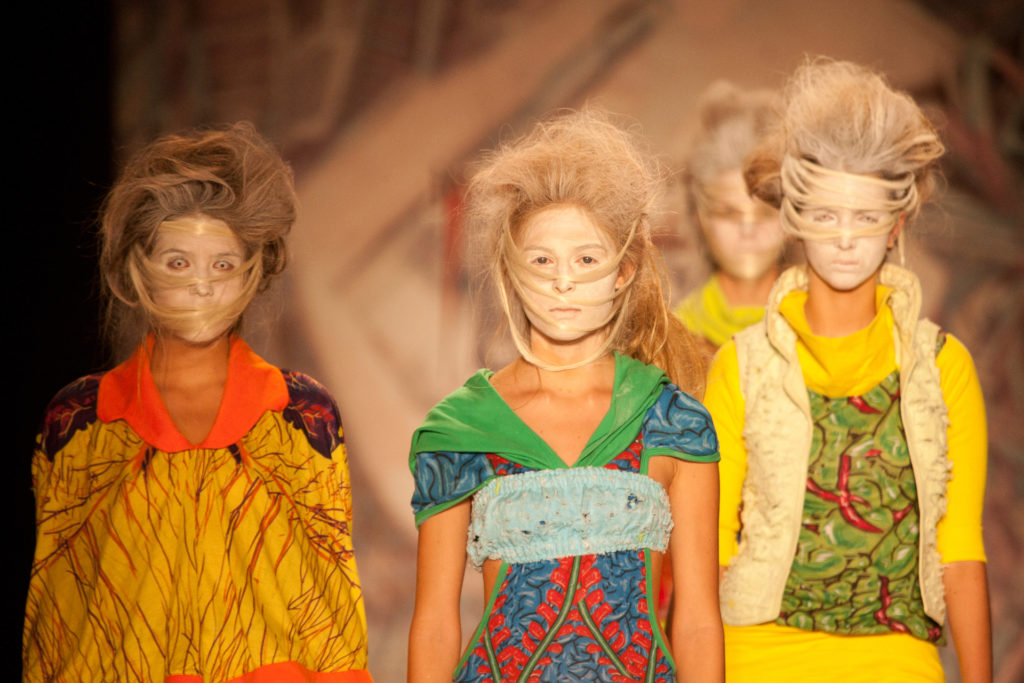 "The creativity of the people of Medellín has no limits. When we see the selection of entrepreneurs that we are training as part of the different programs and projects, we confirm the talent of our designers and creatives. That is why we have a great potential to create one-of-a-kind products with differentiating factors that call the attention of international markets that come to visit us and live experiences around shopping and fashion," says Sandra Monsalve, project leader of the Secretariat of Economic Development of Medellín, office that promotes the internationalization of the city's companies and startups.
The promotion of entrepreneurship has led to the creation of companies with great potential, including local brands that today are design and creativity leaders, such as Lugó Lugó, Andrés Pajón, Noise Lab, Miguemo, or Leonisa; and also large companies nationally and internationally recognized, such as Leonisa, Agua Bendita, Maaji, GEF, Arturo Calle, Vélez, or Alado. All these, and many more, are unique brands and companies that you should know when visiting Medellín and its shopping routes.
In this 2021—a year affected by the health crisis—fashion spending in the country has accumulated 10.7 trillion Colombian pesos so far and it is projected that, by the end of the year, this figure will amount to around 27 trillion Colombian pesos, which demonstrates the strength of this sector in Colombia. Medellín has a leading role in this powerful industry, which makes it prominent in Latin America as one of the most important destinations for textile and dressmaking sector businesses.  Therefore, the city is also one of Latin America's fashion capitals beside Mexico City; São Paulo, Brazil; and Buenos Aires, Argentina.
Medellín exudes textiles and fashion: every year, in January and June, the two most remarkable fairs in Latin America for these sectors take place: Colombiatex and Colombiamoda. The former focuses on businesses around the textile industry and the latter, on fashion and creativity. These events have also become renowned tourist seasons that show the city's creative and industrial power to the world, since they attract to the city fashion enthusiasts and fashion entrepreneurs from all around the globe. This year, from July 27 to 29, both events will be held together and will contribute to the economic reactivation of the city.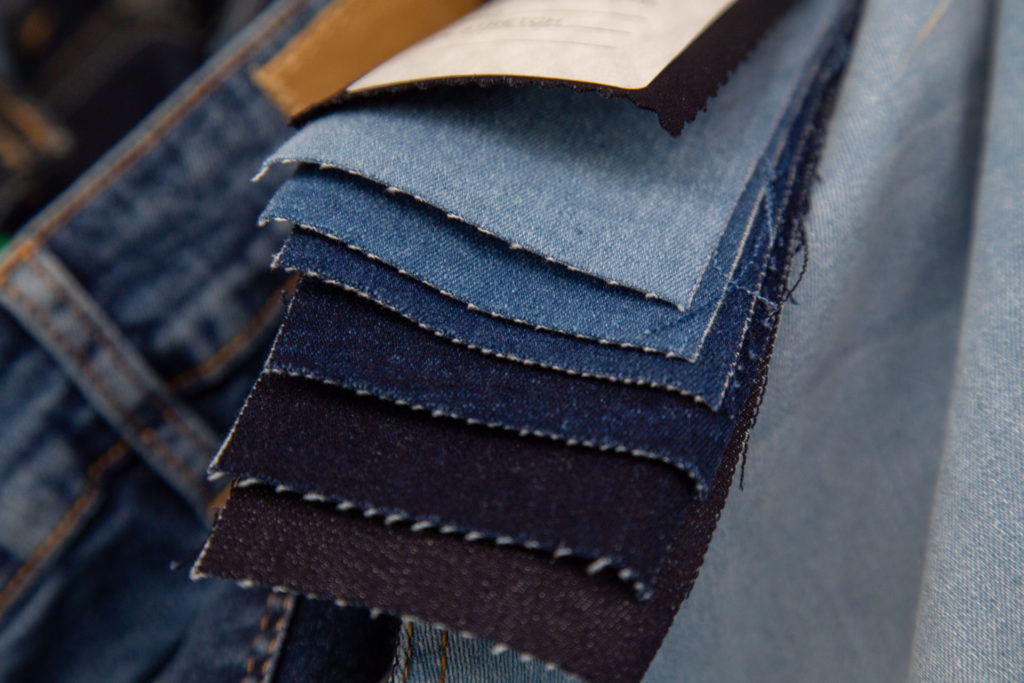 "Medellín is fashion, fabrics, shopping. It's a comprehensive industry that creates a unique ecosystem. Not only do we have local, national, and foreign fashion brands and companies, but we also have a fashion culture that offers tourists who go shopping multiple sides of what to see and what to buy. We fashion business owners are constantly looking for how to align ourselves with tourism to strengthen the city as an ideal shopping destination for the different markets," says Rubén Augusto Valencia Sánchez, director of the Fashion and Advanced Manufacturing Cluster, entity that promotes the industry's value network.
Medellín's shopping routes are one of its great tourist attractions. At shopping centers, you can enjoy wide spaces where shopping, gastronomy, and lots of fun converge. On Provenza and Vía Primavera, in the El Poblado neighborhood, or near Avenida Jardín and Avenida Nutibara, in the Laureles neighborhood, you can find local design shops that show the best of our creativity. Moreover, large national brands and some international brands offer their customers attractive discounts in the different outlet areas. In conclusion, an unbeatable shopping city!
Medellín lives and breathes fashion! The city wants to welcome you to make you fall in love with this universe of creativity, business, technology, and innovation. Come to Medellín to enjoy everything it has for you: shopping, fashion, business, and everything related to that: gastronomy, nature, luxury, culture, and fun. For more information, please visit www.bureaumedellin.com.co.